Posted 2014-02-14 12:00
UPDATE 03/03/2014: Hey guys, I revamped some earlier pages in chapters 1 and 2. :) So it's not your eyes playing tricks on you, heheh~ What do you think?
Erp, I'm a bit late today. But it's my birthday tomorrow, so I'm gonna cut myself some slack for it haha~ ;) Happy Valentine's Day, dear guests. Don't eat all of Saint's complimentary chocolate mints!
Posted 2014-01-28 12:01
Good news, everyone! Our resident Innkeeper will now be played by

THIS GUY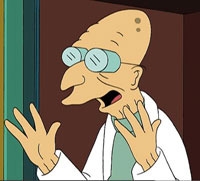 Just kidding. What am I doing, it's not even April.

But in all seriousness, Saint is going to start updating on both Tuesdays and Fridays from now on. :) That is all. See you later this week~
EDIT: omg I got the title wrong. orz
Posted 2013-12-31 12:00
Hello hello!

I hope everyone is doing marvelously this Tuesday. :) If you are reading this, then it means you've already scrolled down the last page of Chapter 2! Congratulations, and thanks for hanging out with us over at the Helen Hotel. Kanon sends his greetings, but asks that nobody tracks dirt onto the Persian rug next time. ;(

I'm working on Chapter 3, but that means I'll be taking a week off from updates! I admit, I'm a little behind on SfR lately because of life. xD I did manage to clean up some of the formatting in Chapter 2, for those of you who enjoy rereading just in case you missed something the first time. P:

In the meantime, please feel free to meander about the CLOVERHOUSE WING to see some of the fantastic GUEST ART that's popped up over the year. Seriously. Guys. You're really talented!!! ;D;)/

And if you have any questions that's cropped over these past two chapters, drop a comment, and I'll answer as best I can while avoiding spoilers. :)

Thanks for being a lovely audience, and have a great New Year's!