EDIT 05/09/2018: Oh! Here's a quick little announcement on something fun~ If you've been wanting to get your hands on some Saint for Rent merchandise, I'm a part of a webcomics Kickstarter for acrylic character stands! :D Come check out all the cool characters HERE! 
Regarding comic updates: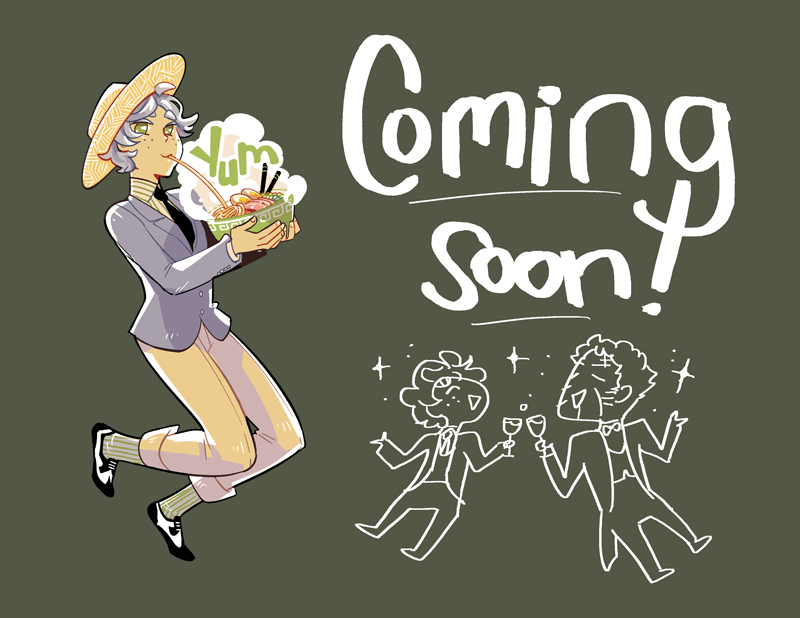 Hello, dear guests!
I hope this year has treated you well. As mentioned last March, I'd post an update on how I'm feeling about Saint for Rent in April of 2018. :D I'm happy to say that I am planning a comeback for Saint and friends this year! I just have to wrap up the sequel for NewsPrints first (and it's going to be good)!
On some exceptionally good SfR news, I wanted share that Saint for Rent was nominated for a Reuben for long-form online comics! Woohoo! I'm very excited because NewsPrints was also nominated for an Edgar earlier, too. I'm so happy that people have been enjoying my work so much, and it just makes me want to keep making fun stories! 
I have to get back to work now, but I'm glad you dropped by to read my announcement! See you later, everyone! <3