Sep.12.14 12:00 am
I mean we all have that one character that's just really easy to draw, right?
Sep.09.14 12:00 am
Some of you have probably already seen this from my twitter, but here's the janky height chart I've been working with for the past couple of chapters! It's not very pretty, but hopefully I'll put together a nicer one in the future. x'D
The green lines are measurements roughly in feet, and the brown lines are how many heads tall the character is... roughly. xD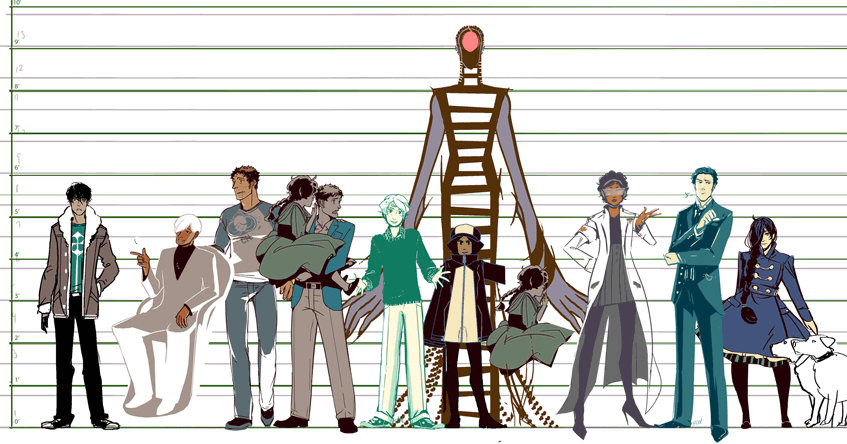 Sep.05.14 12:00 am
Here are some Saints I drew earlier this week. I don't know how many of these outfits will appear in the story, but it was nice to have him wearing something else again!