Hi, everyone! Thanks for joining me for APPEAL! Pilot. :) I hope you've enjoyed how Loyal met Azhar and the magical little mishap they've shared together with Adela. Hopefully, we'll see them again in the future~
I'm going to take a little summer break, and we'll be back with Saint for Rent comic pages in August! Some of you already know from my Twitter and Patreon that Bio-Rev Labs may be in the near future... ;)
Excited for more news? Twitter is a good way to stay updated on my projects! You can also support my Patreon to see my weekly work-in-progress and follow my illustrated prose story, Aldric's Letter Brigade!

See ya~! <3
Enjoyed APPEAL! Pilot? Buy the full version (with author notes and concept art) here:
What else is new?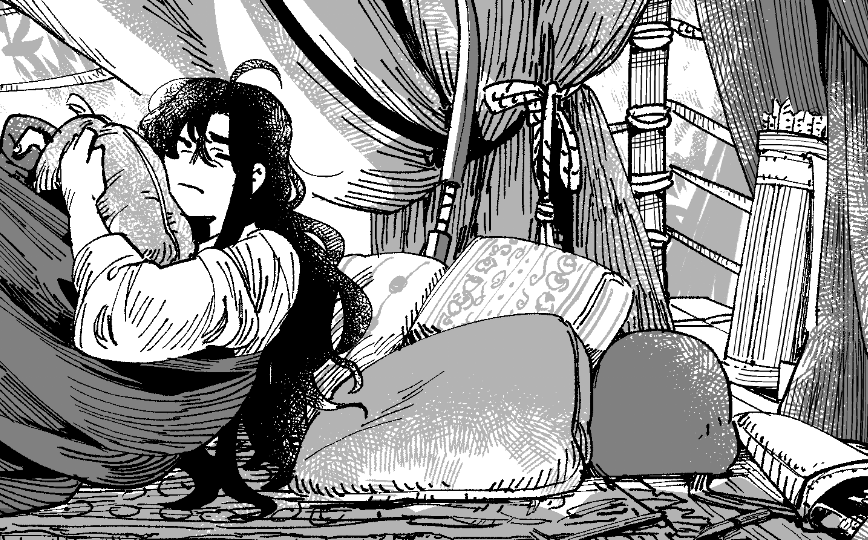 Aldric's Letter Brigade: The Sheriff's Jewels has been updated! In which our Outlaw King realizes the very grave danger he's put his favorite Sheriff in and rushes to warn him... only to be hit with a blast from their not-so halcyon past as schoolboys?! Well, if anyone can hold a grudge, it's certainly Zephaniah Gallanthus.
[ Illustrated prose up for $5+ Patrons! ]
Patreon! (first to update, illustrated version)
Archive of Our Own! (free-to-read, text-only version) Drop a kudos and/or comment if you like it! :D