Hi, everyone! Cool news, DFTBA is doing Black Friday early this weekend!
The big deal in my shop from the 10th-12th is the APPEAL! Silkscreen Print! It's $20 for the first time ever!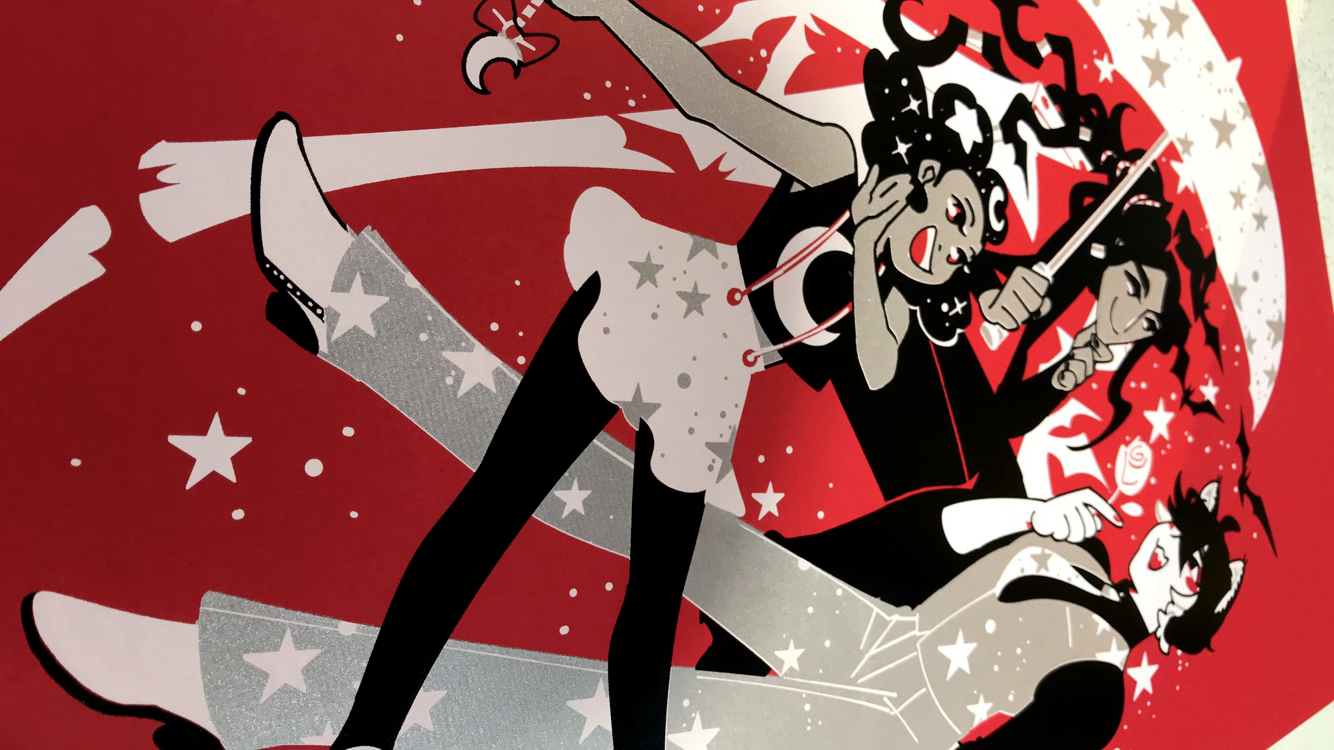 I'm super fond of this design. It's printed on thick red cardstock, and the silver ink sparkles~! I signed each one, too!
Get it for yourself! Get it for your friends for the holidays!
There is also a general discount on Saint for Rent and APPEAL! books + prints for all of November and December 2023, including goodies from the latest SfR Book Kickstarter! DFTBA is doing flat shipping rates for orders within the USA!
Werewolf Lawyer+ tiers on Patreon and Ko-fi, don't forget your code for an additional 10% OFF at checkout!