Hi, everyone! Welcome to my APPEAL! story. :D Some of you may already be familiar with the characters, and in that case, welcome back!
I've wanted to share this story for a while in a webcomic format, and I hope you'll enjoy it with the other readers. <3
The cool thing about APPEAL! Pilot is that it's already complete. If you'd like to read through the entire short story, this comic zine is on sale in my shop over at DFTBA! (There's also a concept zine of illustrations, sketches, and comics called APPEAL! Redux, too!)
For PDF versions, check out my gumroad or itch.io!
With that said, comic updates Tuesdays and Thursdays as usual! :D
"But Ru," you say, "I've already read and enjoyed APPEAL! Pilot. What else are you working on these days?"
I'm glad you asked! Do you like pseudo-history, Renaissance fantasy, and the trope of Friends-to-Enemies-to-It's-Complicated???
Over the past year, I've been working on a story about an Outlaw and a Sheriff who may or may not be ex-boyfriends, depending on who you ask. Think of it like a Robin Hood meets The Princess Bride sort of story.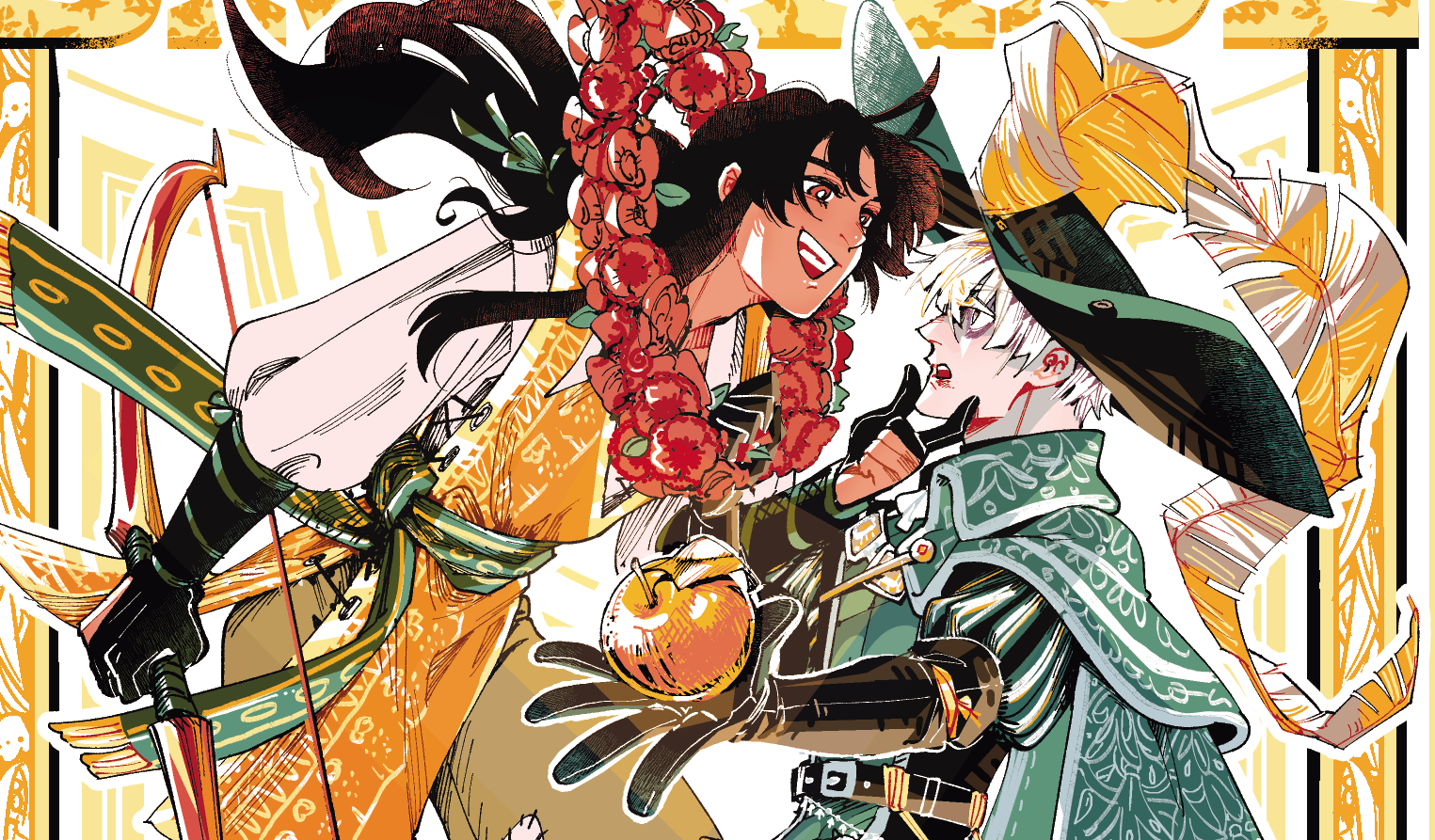 Aldric's Letter Brigade is illustrated prose about a queer, half-Asian Robin Hood named Aldric, who is the King of Outlaws in his neck of the woods. He is pursued by his college ex, Zephaniah, the newly appointed Sheriff of Saint-Flora. Shenanigans ensue, mostly because each thinks he can outsmart the other. But will they come to realize that they still care for each other? Their true nemesis is, after all, the beautiful and ambitious princess who wants Aldric's head... for reasons.
I'm posting the illustrated version on my Patreon for $5+ Patrons! :) They'll also get first peeks at each installment. Come join our merry band! >:D The first part drops tomorrow!