Hi, everyone! I have some exciting news for the year!
I am working on a new series with a publisher, so Saint for Rent will be on hiatus until further notice.
That said, comic updates on the Saint for Rent site will still resume on February 16th.

"How," you ask?
I'm running APPEAL! Pilot, my 2019 comic zine about a Werewolf Lawyer who falls in love with a Single Dad Vampire! :)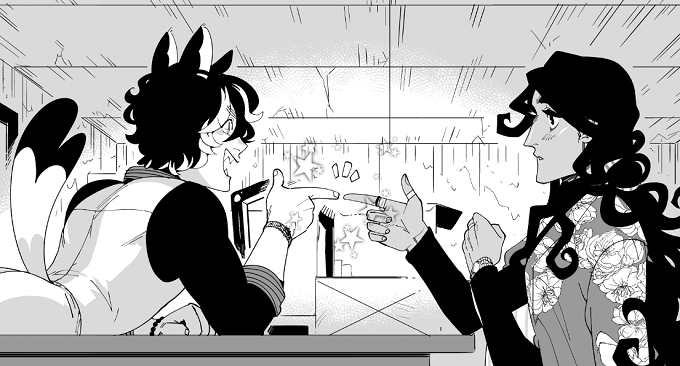 More news next week! Thanks, all! <3 Happy Valentine's~