Hi, everyone! Hope you're doing well! It's been a while since the last post!
As many of you know, after EndGames (NewsPrints sequel) was released in 2019, I've been working on a new publisher series since 2020! And so, as of this year, my new comic series has finally been released by VIZ Media! :D
Status Royale is serialized on the VIZ Manga App!
New chapters on the first Friday of every month!
Volume 1 physical book drops Feburary 13th, 2024!
After a fallout with her best friend (and gaming mentor) Jun, former casual gamer Vell vows to climb the ranks of Status Royale, the most competitive VR esport in the world!
But challenging Jun isn't so easy, and Vell will soon learn why he's known as this game's KING.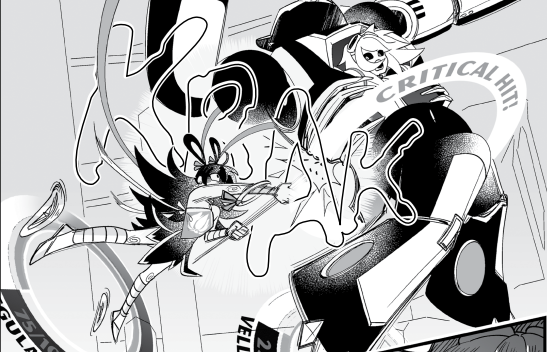 I'm especially excited about this comic series because it's my love letter to Yu-Gi-Oh! and sports anime! :3 Also??? Working on this has given me a chance to really return to my manga roots in art!
You know how every time I work on the next installment of Saint for Rent, my style shifts to reflect what I've learned from my latest publisher project? Well, when I get a chance to work on the final part of SfR, I'm excited to see what Saint and friends will look like then! :)
As always, thank you for your patience on this journey. <3 It's always fun to see where we land next on our travels~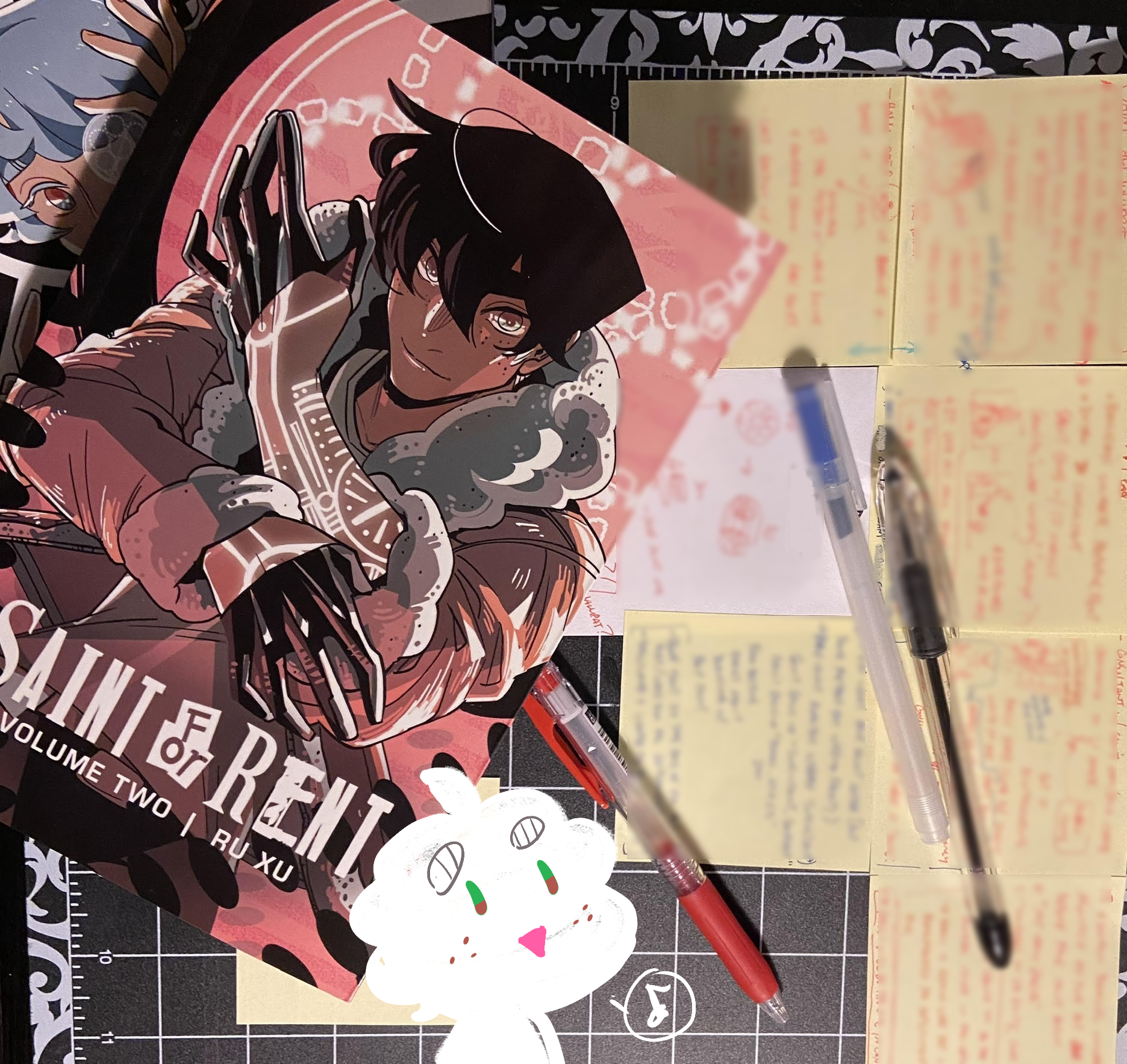 As a reminder, I post weekly updates about what I'm working on for patrons at my PATREON!
For readers who like fewer notifications, I round them up into a monthly post on KO-FI! :)
I've also started an email newsletter, which is a super abridged version of Ru's News delivered very infrequently to your inbox. ( >u<)/